Ethical Fashion Advocates Will Love These Sustainable Fashion Memes
This year brought all sorts of terrible, including typhoons, other environmental disasters, and the unprecedented COVID-19 Pandemic with its resulting economic effects and job losses. Internet memes have been a godsend in these times particularly hilarious sustainability-related memes. Apart from building the new greenhouse and establishing gardens like the "Not So Secret Garden", we have spent time learning plant-based cooking skills and laughing about memes. Laughter has helped us through some really tough moments this year.
Here are some fun sustainable fashion memes to bring you laughter and boost your mood.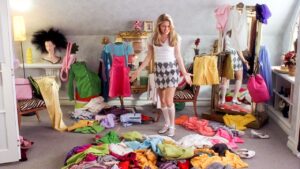 1. Fashion brands that are fast fashion try to be sustainable
You are not the only one who has noticed fast fashion brands jump on the sustainable fashion bandwagon. There are many positive things to be proud of in fast fashion brands' supply chains, including sourcing sustainable and organic fibers, as well as installing textile recycling bins at their retail locations. But there are also questions about the business model, which is why this meme is so funny.
2. 'Sustainable' influencers promoting dodgy brands
We've all been there. Scrolling through Instagram or Facebook, we stop and think about what it means to be a "zero waste" or "sustainable fashion" influencer. This memorable shot from the Sex & the City film is a great example of a sustainable meme.
3. Be proud to be an outfit repeater
There are many memorable scenes in Devil Wears Prada. But the scene when 'Andy Sachs,' played by Anne Hathaway, walks into the Runway office wearing Chanel boots after her amazing makeover is one of the most memorable. We've changed the scene by focusing on the topic of repeating an outfit to maximize sustainable fashion.
4. Minimize and minimize!
The meme that is trending on social media platforms like Instagram and Facebook isn't about sustainable fashion, but rather about the unsustainable nature of mindless shopping or general consumerism. This meme was included because sustainable fashion encompasses concepts like buying less, minimalism, and consumerism.
5. What do we think about fast fashion brands?
This classic scene, starring Alicia Silverstone as Cher Horowitz, was adapted from the American comedy "Clueless", a 90s hit. We added a twist to it. This is how we feel about fast fashion and sleazy men.