How To Be A Fashion Activist During The Covid-19 Pandemic
Many things are changing as the COVID-19 pandemic continues its sweep across the globe. Many industries are experiencing difficulties, and many people find themselves in situations they didn't expect. As whole countries lock down, businesses close and the economy cracks under the weight of this unprecedented crisis.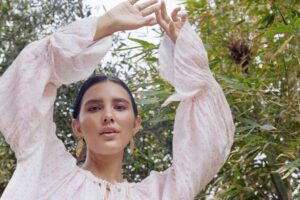 The fashion industry is one of the most important things that needs to be changed. Fashion is a trade that depends on constant customer interest and functioning factories and warehouses that have many employees, so it needs to rethink its entire model in order to survive the coronavirus. Many ethical fashion advocates believe that the crisis will lead to a fairer and more compassionate fashion industry. We, as consumers, have the ability to make this happen. These are just a few of the ways you can help this industry through these difficult times.
1. You should be more aware of who you are supporting.
Many people feel bored when they are alone. Trying on new clothes can give you a boost of energy. But is it ethical to shop during a pandemic or not? It's not easy to answer. Although it might seem frivolous, clothes can be a source of financial support for struggling retailers. You'll see more discounts from brands on your social media channels. Brands are being called upon to make smart decisions for their workers in these times. It is important to choose where your money goes. Businesses whose workers are on strike because they are being forced to work in unsafe conditions may not be worthy of your money right now. Keep in mind, deliveries should be kept as low as possible to minimize risk for everyone.
2. Support small brands that are in trouble
Large companies will take a serious hit after all this. However, there is a chance that they can recover from the crisis and will be well-equipped for a slow return of business as usual. Smaller businesses that are affected by the pandemic could see a very different situation. If you're able to shop, support small businesses, especially those that have ethical practices and minimal environmental impact, such as Dorsu and RANT Clothing, tonle, and Pure Pod.
3. Ask brands about their COVID-19 policies regarding safety and worker rights.
Workers in the garment industry are paid often weeks after they have been delivered, and not on an order basis. Many brands have cancelled orders due to the pandemic and are refusing to pay for orders that were already placed. This leaves factories with no choice but to lay off workers. Workers are left desperate. Nazma Akter, a worker rights activist from AWAJ Foundation, told Fashion Revolution that workers are now in desperate need of financial assistance.
They don't know what to do if they, or their family member, need medical treatment for COVID-19. These workers had a meager income that barely covered their living expenses. As a consequence, they don't have any savings to handle a crisis like this. Fashion activists are calling for brands to honor existing orders and to pay those who depend on them to survive. Companies have been criticized for making workers work in unsafe conditions. There are issues such as social distancing in warehouses and not having hand sanitizer available. Also, some companies refuse to close their doors despite the government's guidelines. Before you shop, make sure to find out what the company does for its employees in relation to the pandemic.
4. You might consider switching to a vegan wardrobe.
It is crucial that we know the origins of this virus as we learn more about it. This will help us avoid any future pandemics. This particular disease was discovered in a market that sold both live and dead animals as food. This has raised questions about our treatment of animals. Exotic animals don't just get eaten, their bodies are used to make handbags, shoes, and belts for luxury fashion. Exotic skins have been banned by brands like Gucci, Gucci, Paul Smith and Diane von Furstenberg, proving that the culture of wearing animals is changing. This is a great time to find out more about exotic skins and other animal-derived fabrics. Also, learn about sustainable vegan options.
5. Protest online
Participation in protests that have social-distancing rules is not possible. You still have many options to get involved: Sign petitions online (such Remake's #PayUp), write to decision makers, take part in the Fashion Revolution event this year online, and stay informed by following fast fashion docos and eco fashion books. Fashion activism and the climate crisis are not going away because of the pandemic.