Top Ethical Fashion Brands In India
The millennial trend for sustainable fashion is huge. Celebrities and influencers are all trying to promote sustainable fashion. This encourages people to buy clothes that do not harm the environment. The environment is especially affected by fast fashion, which is focused on low cost and speed. These brands are making a significant impact on the fashion industry.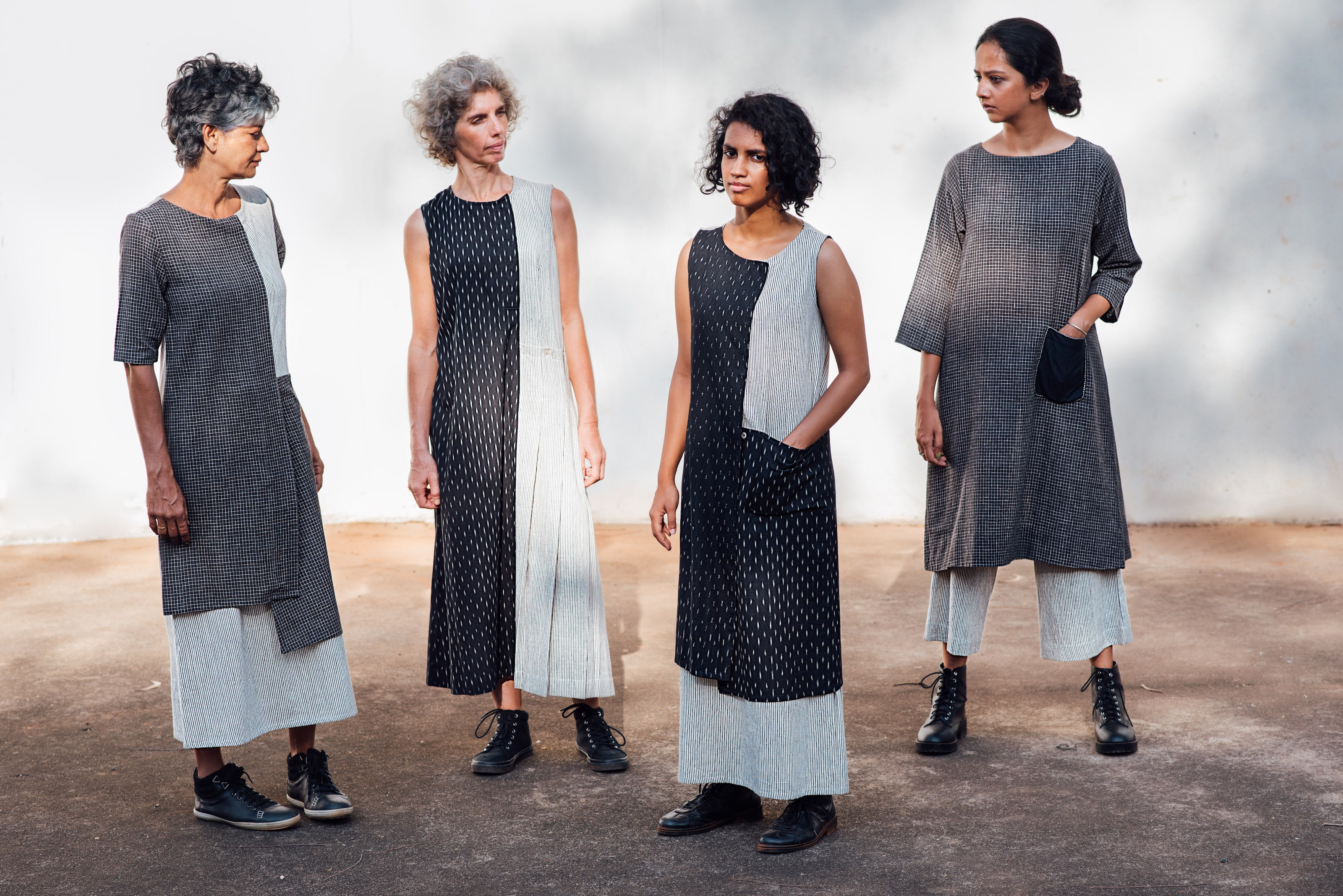 B Label
Bombay Hemp Company's B Label clothing line is made from hemp natural fibers. This Agro-based company aims to reimagine Indian agriculture and sustainable living using hemp as their lens. The garments are simple and easy to wear and made from hemp natural fibers which repel UV rays and resist mold and mildew. They are also carbon-negative.
No Nasties
No Nasties, an organic fashion label, offers a variety of vegan apparel made with 100% organic cotton in fair trade factories. They are 100% made in India. Their designs are simple and elegant, and they can be adjusted to fit any size.
MixMitti
Mix Mitti, a brand of utility accessories that combines her passions for wildlife photography with textile design, was founded by Ms. Shivangi Bajpai. It offers a variety of products from notebooks to backpacks. Not only that, but a portion of the profits goes to conservation efforts for wildlife and natural habitats.
Doodlage
Kriti Tula's label is committed to innovation and sustainability. It offers edgy jackets made from patchwork, exquisite shrugs and stunning shirts. Doodlage is a sustainable fashion brand that works with many fabric producers from India. The brand makes use of their leftovers to create something new and valuable.
InSom
InSom by Sajal jain is an organic and recycled clothing brand that ensures 100% zero-waste production. The brand is not only stylish and comfortable, but also recycles unused and defective fabrics from large-scale organic fabric manufacturing companies and transforms them into wearable art.
Mio Borsa
Mio Borsa, a New Delhi-based brand, is the first Indian brand that produces vegan leather. It combines sustainability with practical accessory designs. Their eco-friendly leather is made from plant Pu and pineapple stem extract, and their stylish bags are ideal for your workwear wardrobe.
Nicobar
The brand is a contemporary lifestyle brand that creates clothing, home decor and accessories for travel. Their beautiful stores reflect their inspiration from the Indian Ocean and an island aesthetic. They believe simplicity is key to timeless products that last. Their Chennai store is a tranquil oasis that draws you into a world filled with beautiful bamboo dresses and organic cotton. They also have eco-friendly homeware inspired by tropical themes.
Brown Boy
It wouldn't be fair to leave the boys out so here's a sustainable brand, not only vegan, but organic and fairtrade. Brown Boy Prateek Kayan, the founder and CEO, left New York to start his own business. The brand features a range of handprinted tshirts, vests and sweatshirts as well as yoga pants. It has a cool vibe and great ethos.
Chakri Ethnic
Chakori Ethnic aims to promote rural India's traditional designs and crafts. Chakori Ethnic offers apparel in traditional designs such as Shibori and Hand block. In their quest to make fashionable and sustainable garments, this brand collaborates with artisans from rural areas.
Up asana
Up asana's mission is to create sustainable fashion that respects the environment. Up asana has created a platform called Up asana, The Conscious Fashion hub where designers, social workers and farmers all meet to discuss and solve current social problems. Up asana focuses on social issues and creates real projects such as Tsunamic, a project that provides livelihood for fisherwomen. We would love to include any Indian fashion labels that support sustainability. Please leave your comments below.